Prepare to be Dazzled! by the Academy Art Museum Craft Show
October 19-21, 2018
The Academy Art Museum Craft Show in October 2018 is Dazzled! In its 21st year, the show will again be an indoor, juried craft show featuring 70 artists from across the United States. This year the Museum celebrates its 60th anniversary and the craft show will play an important role in our annual festivities.
Visionary Artist is Todd Reed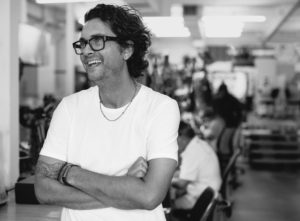 Todd's work is rooted in artisanship and inventiveness – the twin methods of a renaissance man. Largely self-taught and perpetually driven to create, Todd sought expression in all manner of handmade crafts – be it as a leathersmith, furniture maker, even pastry chef. For Todd, it's all connected and boundless. It's that boundless spirit that ultimately caused such a stir when his jewelry drew critical acclaim. Todd challenged the central, cherished belief in the world of diamond jewelry – that only the most exquisite polished diamonds were worthy of our attention. Todd brought a whole new criteria to what we consider precious and challenged the diamond industry's criteria for perfection. This pioneering, iconoclastic spirit is at the source of Todd's work – the will and drive to upend convention, embrace artistry, and revel in the new.