BASIC DRAWING: THE FUNDAMENTALS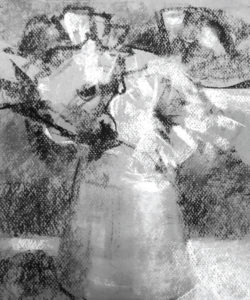 Instructor: Katie Cassidy
wkmcgarry@verizon.net
4 weeks: March 13–April 3 in studio
Saturdays: 10 a.m.–1 p.m.
Cost: $175 Members, $210 Non-members
PAINTING STUDIO
If you have an interest in art and are ready to start drawing, this class is for you. Katie will provide first-time/beginning students with a solid foundation in drawing which will include understanding the vocabulary of art. Working with charcoal, students learn to use line, value, composition, and perspective. Students also learn to develop the ability to see as artists. Students often repeat Katie's drawing classes to refine their control of the medium. Maximum of 6 students.
---
Date:
March 13, 2021
Time:
10:00 am - 1:00 pm
Event Category:
Event Tags: