WORKSHOP: FUNDAMENTALS OF DRAWING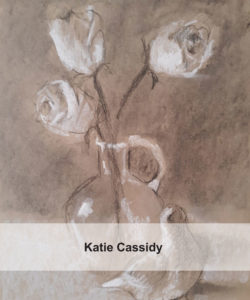 WORKSHOP:
FUNDAMENTALS OF DRAWING
Instructor: Katie Cassidy
wkmcgarry@verizon.net
Three-Day Workshop: June 22, 23, & 24
Tuesday through Thursday, 10 a.m.–1 p.m.
Cost: $110 Members, $132 Non-members
(plus a $5 materials fee is paid to the instructor at the first class)
This adult class provides first-time/beginning students with a solid foundation in drawing. Working with pencil and charcoal, students learn to use line, value, composition, and perspective. Students also learn to develop the ability to see as artists. Students often repeat Katie's drawing classes to refine their control of the medium. A good class for all levels including beginners.
---
Date:
June 22
Time:
10:00 am - 1:00 pm
Event Category:
Event Tags: