AAM @ 60: The Diamond Exhibition I
In 1958 we opened our doors to the public as the Academy of the Arts. In 2018 the Museum invites all audience to celebrate its 60th anniversary, honoring the last and looking ahead to the future. Program highlights include special Diamond Exhibitions, representing the creative genius of artists from Europe and the United States, spanning from the 17th century to the present.
Ben Simons, Museum Director, states: "We have been collecting at a steady pace for years and this important anniversary year offers us a great opportunity to share with the public some of the treasures we keep in the museum vaults. We will honor this institution with these Diamond exhibitions that celebrate our history and set a bright and exciting course for the future."
Anke Van Wagenberg, Chief Curator, has selected artworks from the Permanent Collection for two sequential exhibitions which will show a wide variety of works, from prints by Rembrandt and Goya to Whistler and Picasso. We will also offer photography, and sculptural works in this series of exhibitions.
AAM @ 60: The Diamond Exhibition will be accompanied by a special anniversary catalogue. Check out a preview of the catalogue below.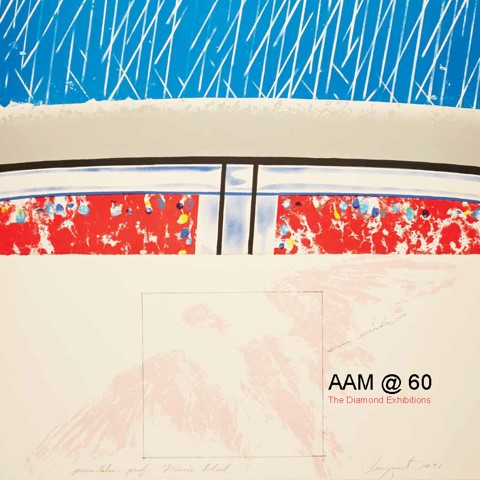 Alexander Calder, Swirls, 1970 (detail), Lithograph, AAM2012.019
Open:
April 21, 2018 - July 8, 2018
Reception:
April 20, 2018, 5:30 pm - 7:00 pm
Free Docent Tours:
Wednesdays 11 am - 12 pm
No Tours on Wednesday, July 4th