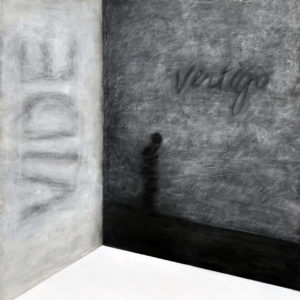 At the Easton Armory
40 S Harrison St, Easton, MD, across the street from the Academy Art Museum
Important Dates
Sign up online: Registration Closed
Drop off artwork at the Armory:
Monday, November 11, 10 a.m.–4 p.m. at the Armory
Installation: November 12–14
Reception: Friday, November 15, 5:30–7 p.m.
Pick up artwork at the Armory: Thursday, December 5, 10 a.m.–4 p.m.
(fees will be charged for late pickups)
The 2019 Annual Members' Exhibition will be held in the Armory (aka the Waterfowl Building) during the Museum's renovations. We invite  our members to get creative, imaginative and experimental around a Small Original theme in any medium. We are thrilled that our Members' Exhibition coincides with the holidays, during peak family visits and holiday cheer, as well as many opportunities for art sales!
Participation in the Members' Exhibition is not juried. Anyone with a current membership, valid through the end of the exhibition, may enter one artwork. Each year the Museum invites an impartial judge to award the various prizes. The judging process is blind in that the object labels with the artists' names are covered during judging. Accordingly, all entries are eligible for awards. David Hawkins, Head of Education at The Kreeger Museum, will serve as judge for the 2019 exhibition.
Size Restrictions:
Due to space restrictions, 2D artwork may not exceed 13 x 13 inches
(maximum dimensions, including frame), or 13 x 13 x 13 inches for 3D artwork)
Problems signing up? Help will be available at Museum Front Desk on Wednesday, October 23, 10-11am and Wednesday, October 30, 1-3pm.
Please note: On the registration form, under the field, "Value if NFS" (Not for Sale), please put N/A if you do not want to place a value on your artwork.
Open:
November 15, 2019 - December 4, 2019
Reception:
November 15, 2019, 5:30 pm - 7:00 pm